How can students use school-based councils to address issues and solve problems?
This curriculum offers your school a proven process for launching Student Voice Committees (SVCs)--councils designed to form crucial student-adult partnerships that address the myriad of issues facing schools today.
The primary goals for these councils are: 
To improve school culture.
To develop leadership skills of each youth. 
SVCs accomplish both of those primary goals by engaging young people in the decision-making process at school. We believe that schools function better when there is true communication between students and adults in the building, and that students can provide valuable expertise to adults on how to foster a more positive school culture.
Students can and should be a school leader's greatest ally in developing school improvement. In order to be true partners with adults, we believe young people have to develop key leadership competencies, including:
working collaboratively in a team setting,
public speaking,
critical thinking, and
advocacy.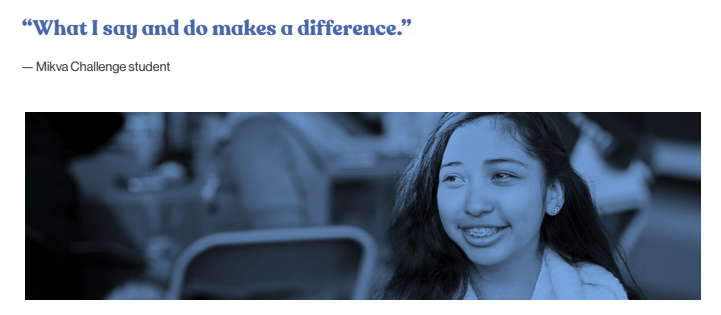 Student Voice Committees (SVCs) follow a four-step process that you'll see reflected in the organization of the units within this online curriculum:
   Establish the Foundation of the Committee
   Analyze the School Community
   Conduct Research and Develop Solution Ideas
   Implement Solutions and Reflect
This framework for facilitating a SVC at your school organizes lessons in a particular sequence, but you can expect each SVC to progress differently, depending on its partnership with your principal, the issues identified, and the solutions chosen. The expectation for pacing is that the SVC will meet at least once a week for 1-2 hours. We encourage you to modify and adapt the lessons and their order to best meet your needs. 
This framework calls for two recommended principal meetings throughout the year. Some SVCs meet more often (e.g., monthly) or maintain other forms of communication with their principal (e.g., monthly updates). Again, what is provided here is a framework and a guide, with the understanding that each SVC will operate a little differently. 
Third-Party Website Disclaimer
This curriculum includes third-party links or materials that are provided solely as a convenience to you as educational resources and you access and use them entirely at your own risk and subject to such third parties' terms and conditions. As a nonprofit corporation and 501(c)(3) public charity, Mikva Challenge devotes its efforts toward its charitable mission and does not promote or endorse third-party sites.